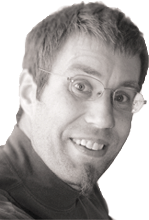 Finn Brandt finn@brandtanim.co.uk
Finn Brandt graduated from one of the leading design schools in Denmark in 1983.
After 4 years in design and advertising, he decided to relocate to London to pursue a career in digital animation.
While working at various studios around Soho, he attended a Postgrad course in Digital Media at Saint Martin's School of Art (now Central Saint Martins), but soon realised that you learn a lot more 'on the job'.
He founded Brandt Animation in 1992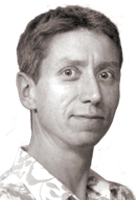 Patrick Nethercoat patrick@brandtanim.co.uk
Patrick Nethercoat completed a degree in music, but after a stint as a matte painter in Sydney and London, realised that he had a real talent for animation.
He joined Brandt Animation in 1998.